The Art of George Buchanan
"Overpass In Late September"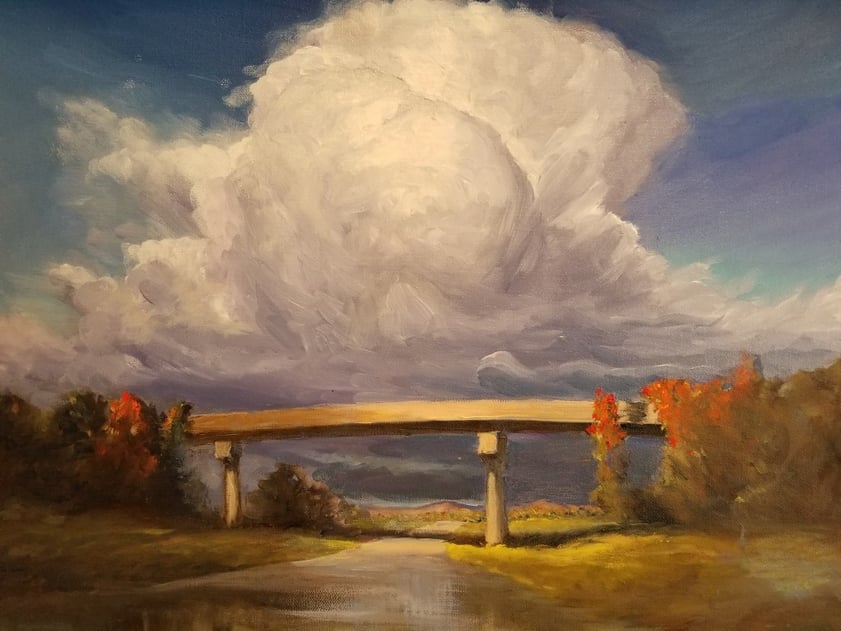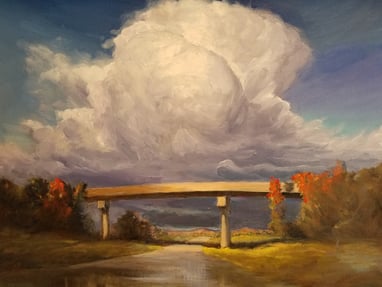 This was painted in the fall, just before the Greensboro, Urban Loop in NC was completed.
I most appreciate those cold fronts that come in late summer and early fall, finally bringing relief to the summer heat and humidity. These fronts can cause fantastic clouds and a spotlighting sun. This painting is my best attempt to show those weather attributes!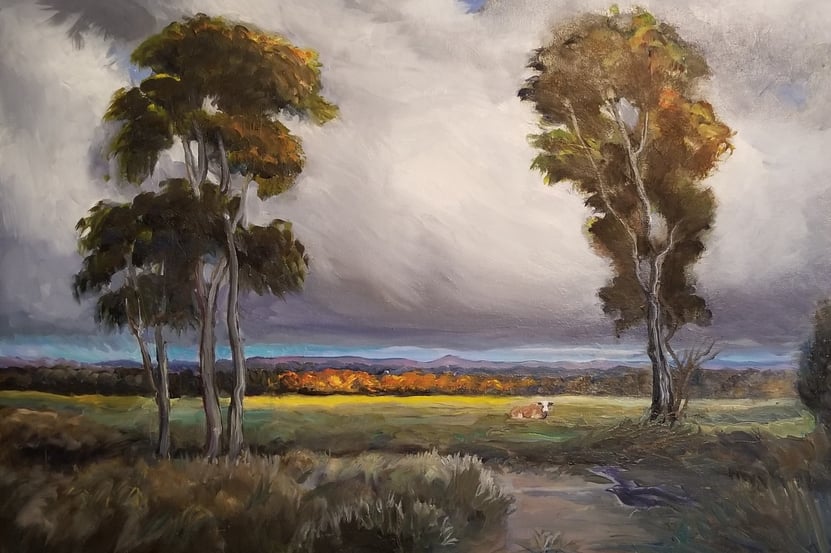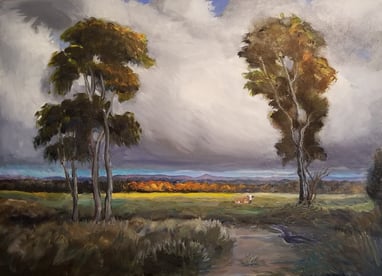 Greensboro, NC has many beautiful parks with lakes. I've always been captivated by light and how it changes my mood with the effects of the ever-changing atmosphere. I love the sublime feeling that I associate with sunlight on clear water. It's a challenge to paint a believable rendition of this effect. I'm happy with how this turned out.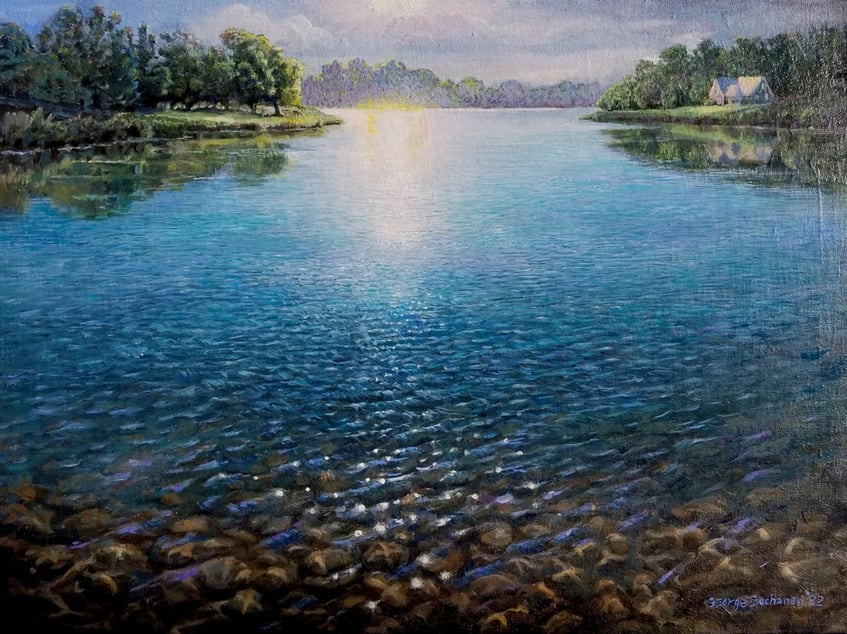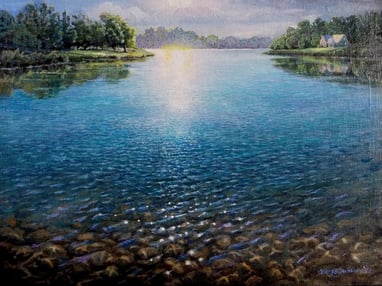 As a child growing up in the Shenandoah Valley of Virginia, I became most impressed with the springtime storms. I'm still attempting to capture the scale and movement of the atmosphere.
from the Shenandoah Valley Storm Series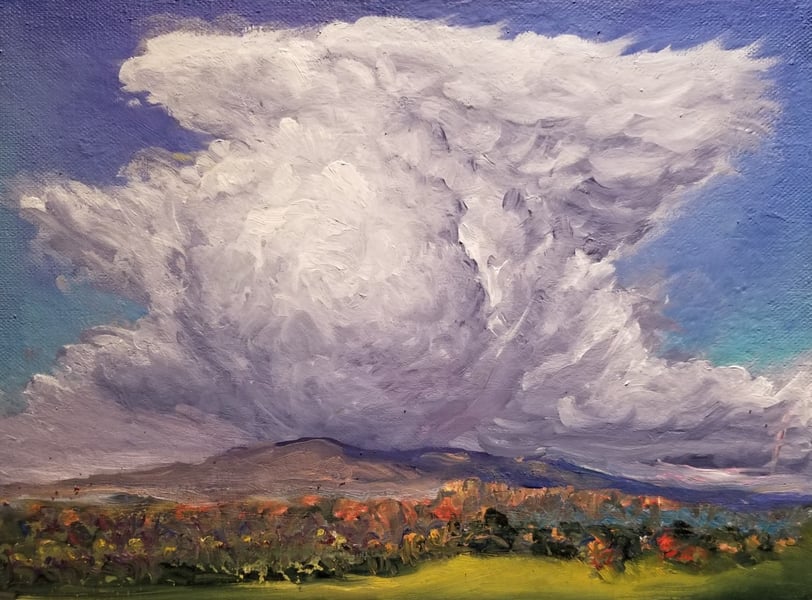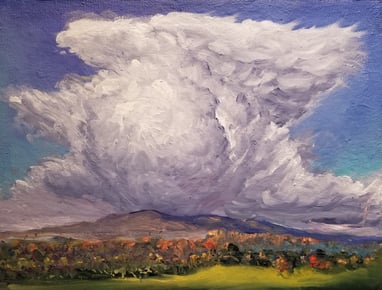 This expresses the tranquility of bright sunlight on the water, almost a glare.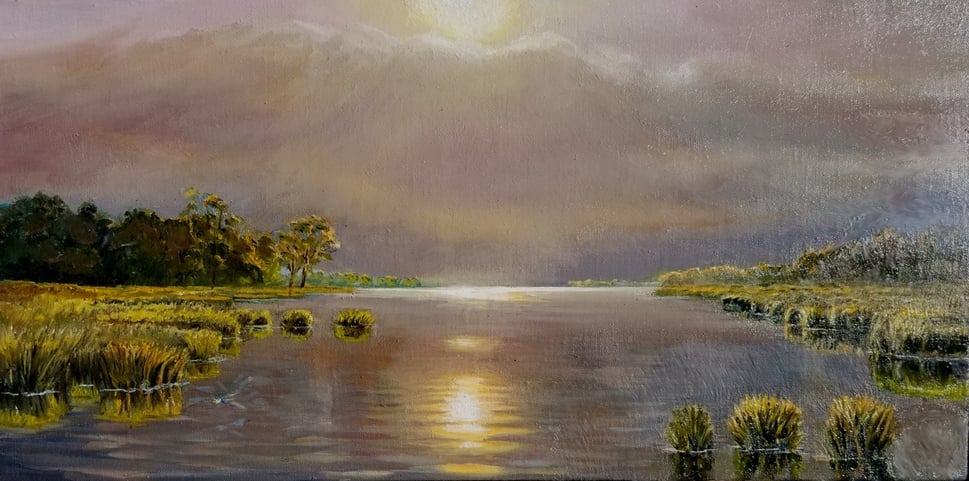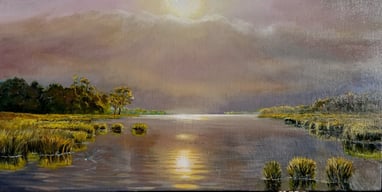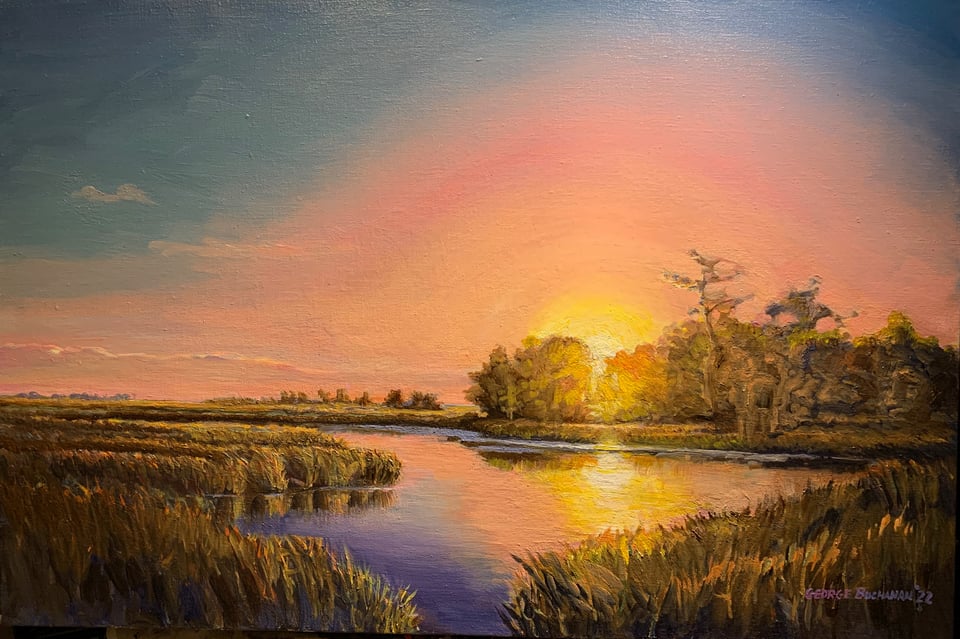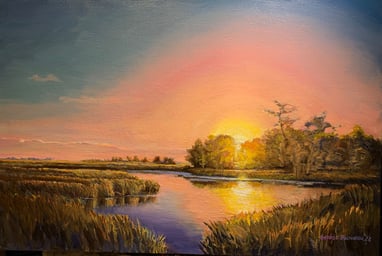 oil on linen, 24" x 36" $3,225
A rendering of the sunrise on the sound side of the Outter Banks at Duck, NC. I find this to be the best time of day to see the figures in the trees.